Science Fiction Series You Love To Read
Science fiction is a different ball game altogether. It takes you to a whole new world that is filled with fantasy, aliens, bizarre technology and more. There are several fantasy and science fiction book series that are interesting and most of them are best selling of all time. People who love science fiction will dive deep into all the books in the series. The interest in fiction is mostly due to the type of world, the character, technology and aliens the series deal with. A few of the best science fiction book series are discussed here.
The Vorkosigan Saga by Lois McMaster Bujold is a series that has sixteen novels spanning 30 years. The universe in this series is colorful yet weird. You travel through a wormhole, deal with weird family dynamics, politics and corrupt corporations. It is a witty and inclusive narrative of weighty issues and a pleasure to read. The Wheel of Time by Robert Jordan is a series that defines the conventions of a modern epic fantasy. The trilogy was completed by Brandon Sanderson due to Jordan's untimely death. Amazon is starting a TV adaptation of this series and that will bring back the interest of the readers.
Read More About : Interesting Science Books Non Fiction
Science Fiction Series That Blows Your Imagination
The Chronicles of Narnia by C.S.Lewis is a classic fantasy series that was adapted into a movie. The story is compelling with a mystery door that leads to a magic world filled with fantasies. It brings about a sense of wonder from it's very first book in the series, The Lion, the Witch and the Wardrobe. The author captivates our imagination and takes us into the magical world of Narnia. The Lord of the Rings by J.R.R Tolkien is another compelling fantasy and fiction that was adapted into a movie. You can call the author as the person who invented fantasy. A beautifully written and creatively rich book with compelling characters is a great read.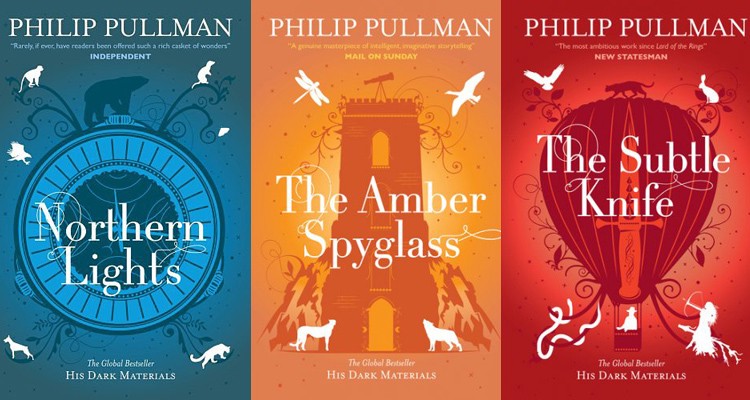 His Dark Materials by Philip Pullman is a series that is equally appreciated by all ages. This fantastic fantasy fiction that deals with the world of Lyra Belacqua that is filled with deadly, bloody and haunting moments. You would desperately want such a daemon to read this compelling series. Temeraire by Naomi Novik presents a cosmopolitan world in this trilogy series. It takes an alternative take on historical events. The series explores the relationship between Temeraire and Laurance that is laden with care and humor.
Science Fiction Series That Is Quite Compelling
Machineries of Empire by Yoon Ha Lee is a trilogy is a military science fiction where physical laws don't apply. The world in the book is built on number systems. It provides a mind bending reading experience and it will sure haunt you months after you have read it. It is a recent trilogy and not quite well known. The Hitchhiker's Guide to the Galaxy Series by Douglas Adams has shaped the sense of humor of the author who is known as the funniest writer. The book was written from a successful radio drama which was later adapted into a television show, a movie, stage production and a video game. It was a multimedia sensation even before it became a marketing strategy.
Discworld by Terry Pratchett has around 41 novels that have already sold over 80 million copies all over the world. The story is around a massive fictional universe with characters near to humans. Mistborn by Brandon Sanderson is a cleverly written series that revolves around a magical system originating from wearing different metals. The series involves a world changing quest put into a spectacular package with a heist, a prophecy, and a rebellion.