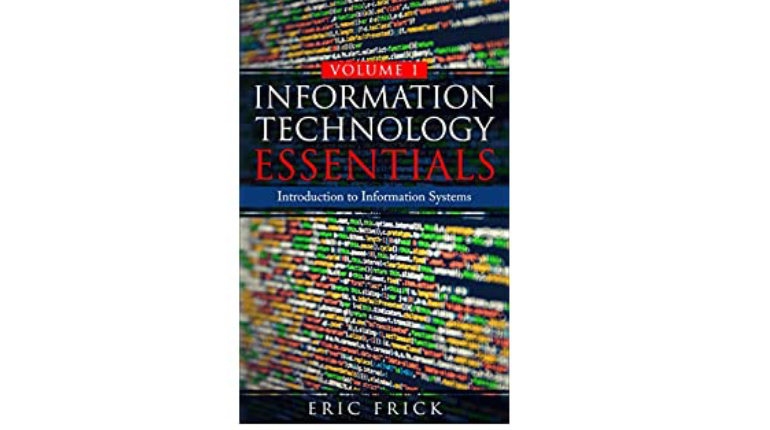 Are you searching for the latest information technology books? Well, here is the list of books you need to check.
Information Technology Professionals: A Practical Career Guide:
If your dream is to enter into the information technology field, this is the right book. In this book, you will learn what the professionals do on their job, their responsibilities, and job duties. This book also covers the educational background and skills required to succeed in this field. What are the advantages and disadvantages of the IT field? What will be your salary? Is an IT job the right career for you? How much experience is needed to reach the next position? How to deal with stress and avoid burnout? This book answers all these questions in a clear and detailed manner. It also consists of interviews with successful professionals in the IT field. It covers areas like security analysts, network architects, systems analysts, web developers, programmers, and technical support staff that are considered to be lucrative, stable, and emergent professions. This book is written by Erik Dafforn.
Information Technology Essentials Volume 1
The writer has surveyed several important concepts of information systems through this book. The book shares information about various important topics that master information technology and computing today. It has been divided into sections, covering the analysis of important fields of information systems. Some of the topics covered in the book are overview and introduction of computer hardware, how software is developing utilizing the software development lifecycle, computer security, cloud computing, the future of cloud computing, and more. It is a book best for any individual who wants to gain knowledge about the IT field. It is also ideal for any person who is thinking of getting into this field. The book offers a complete understanding of several concepts that drives the most important businesses in the present scenario.
Read More About : Top 10 Must-Read Computer Technology Books
Tools and weapons: The promise and the peril of the digital age
It is a colorful and informative book that explains how technology is threatening and empowering us. The book serves as a useful guide as it covers topics ranging from cyber-attacks to privacy. It is an excellent guide as it shows how to travel across the digital future. Written by one of the broadest thinkers of the tech industry- Carol Ann Browne and Microsoft's President- Brad Smith, this book is a thoughtful and frank explanation of how to balance existing risk and enormous promise as there is digitization in everything. The President of Microsoft – Brad Smith functions a simple and clear belief- when technology transforms the world, you hold a responsibility to assist address the world that you have created. It may sound controversial. However, it remains apt to the present tech sector.
As digital transformation grips great promise, it shows that we have touched an inflection point. Information technology has transformed the world into a formidable weapon and powerful tool and the latest approaches are required to manage a period defined by powerful inventions such as artificial intelligence. Companies creating technology should consider the responsibility and the government has to monitor technology by moving quickly and catch up with the step of innovation.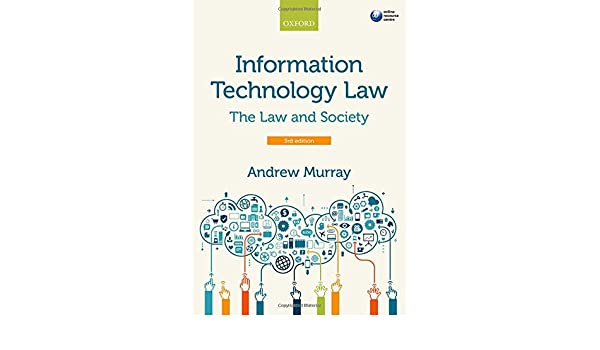 Information Technology Law: The Law and Society
If you are thinking of studying the course- IT law, this book will serve as your perfect companion. It clarifies how IT laws evolve in response to social change and rapid technologies. In the fourth edition, the textbook has covered an exclusive investigation of legal procedures and their association with the latest information society. Listing the growth of society's rapid digitization and its effect on recognized legal principles, Murray clarifies the difficulties faced with clarity and enthusiasm. The text starts by explaining information society and shares how it should be regulated before stepping on to discover problems of commerce, intellectual rights, and property, surveillance and privacy, internet governance within the digital circle.
Information Technology Law is an engaging and comprehensive book that takes a thought-provoking and original move to examining the fast trending field of law. The online resources consist of extra topics on the virtual environments and digital sphere, audio podcasts ideal for revision, updates to the law after publication, a clear glossary of important concepts and terms, and outline answers at the close of chapter questions.
Clustering and Portfolio Management- Theoretical Perspective
With the development of Information Technology and the upsurge of economic globalization, financial information is being accumulated and generated at a vast rate. It is utilized to track the business performance of the companies, support business decision making, and monitor market changes. The fast-growing volume of information has exceeded our capacity to evaluate them manually. At present, there is a serious requirement for computerized approaches to the efficient and effective usage of large financial information to help individuals and companies in investment decision making and strategic planning. The research work shares how stock clustering remains useful for developing a well-organized portfolio with agents.