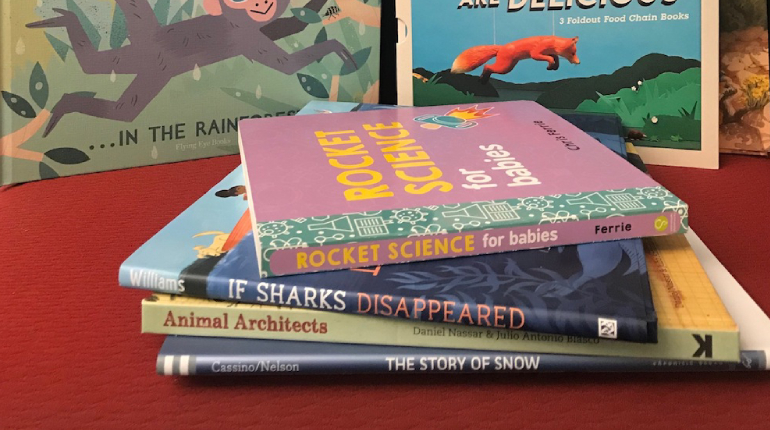 The Intriguing Science
For primary school children, science is a wonder. They get excited learning about the mystery and scientific facts. School curriculum covers most of the topics that a child will require to learn in physics, chemistry and biology. If you find that your child has inclination towards learning science and inventions, then introduce them to some of the best science books for kids. Packed with facts and fun, these books explain science concepts in the simplest way that can engage the kids and imbibe them with more knowledge.
Do they love experimenting with stuff at home? Get them Home Lab by Robert Winston. It has interesting experiments with step by step instructions and photographs. The book teaches you the science behind each experiment. The book is divided into four sections, World of Weather, Nature Watch, Earth and Sky and Water Power. Those who love to think like a scientist should read This Book Thinks You're A Scientist by Thames and Hudson. The book illustrates original experiments that will explain the concepts behind matter, motion, force, magnetism, electricity, light and sound.
Read More About : Best Science Books For Kids
Science In Its Complete Form
How To make a Human out of Soup by Tracey Turner is an interesting read about the history of evolution. With kids glossary, quizzes and cartoon illustration, the book covers science around human evolution. Another brilliant science book for kids is Tiny by Nicola Davis. The book explores the invisible world of microbial organisms. It takes them through the microscopic view of humans, animals, soil, land and sea. What's Inside by Thames and Hudson explores the insides of everything including the human. Beautiful illustrations that work like magic will attract kids and engage them to learn more.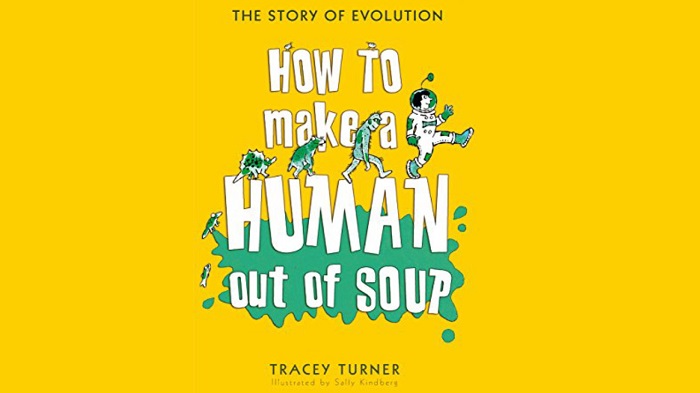 Do your kids love experimenting with household items? Let them read Cool Science Tricks by Daniel Tatarsky. You will find them setting up experiments using candles, eggs, dye, vinegar, water, soda, milk and more. Professor Astro Cats Atomic Adventure by Ben Newman and Dominic Walliman explains in simple and clear language the concepts of molecules, nuclear and particle physics and magnetism. Deborah Kaspert's Genius! The Most Astonishing Inventions Of All Time focuses on scientists and inventors who built everything around us. It covers interesting stories about every object we use. From light bulbs to the world wide web, each story is presented with fun facts and hands-on activities.
Science As We See It
An encyclopaedia can be a great companion for science freaks. First Encyclopaedia of Science from Osborne introduces science to kids aged 4 to 7 years. It covers KS1 syllabus topics and also provides further links to explore. How Machine Works by David Macaulay is a wonderful and interesting guide that explains the working of wheels, levers, screws, pulleys, wedges, and inclined planes through Sloth and Sengi as they try to break out of the zoo. You can plan to buy the Bulging Box Of Books for the voracious readers at home. It consists of a set of 20 best selling books that deals with nasty, gory scientific facts.
Operation Ouch, a book adapted from an award winning show, brings out gross facts and body tips just the way it was handled in the show. How the World Works by Christiane Dorian is a book that explains natural science with visual explanations and paperwork. It covers topics like the history of earth, weather, carbon cycle and movement of the sea. You want help with all the science based questions kids ask. Get Utterly Amazing Science by Robert Winston which presents science with interactive elements, experiments and informative details. What's Eating You written by Nicola Davies is a creepy crawly book about the 400 and more parasites that reside within humans.